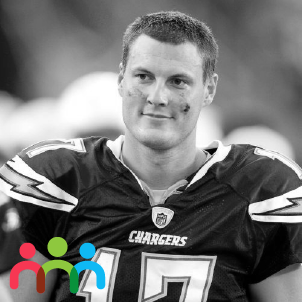 Former Player, National Football League
Meet Speaker: Philip Rivers
Philip Rivers was a first-round draft pick of the New York Giants in the 2004 NFL Draft out of North Carolina State University. While playing for the Wolfpack he shattered nearly every NC State and ACC passing record, throwing for 13,484 yards and 95 touchdowns in route to earning ACC Athlete of the Year honors in 2004.
Upon being drafted by the Giants he was immediately traded to the San Diego Chargers. After signing a six-year, $40.5 million contract – which included a $14.5 million signing bonus -, he made his debut with the Chargers and set out to become one of the league's most elite quarterbacks. Over his tenure with the franchise, he was named to eight Pro Bowls.
Rivers also led the league in passing touchdowns in 2008, passing yards in 2010, and completion percentage in 2013. In 2010 he was named the NFL Alumni Quarterback of the Year and earned NFL Comeback Player of the Year honors in 2013. In 2020, he signed with the Indianapolis Colts where he played for one season before retiring.
He was raised in a very devout Roman Catholic family in Athens, Alabama. His father was a high school football coach. At an early age, he was introduced to the faith, prayer, and acts of charity. He grew up with a passion for Christ and the Church and even served as an altar boy. In 2010, Rivers and his wife started a charitable foundation called Rivers of Hope, which helps place abandoned children with adoptive or foster families. He is the father of nine wonderful children with his wife, Tiffany, and they live and work in Fairhope, Alabama.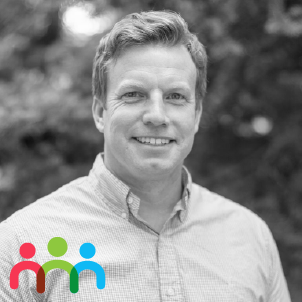 Associate Professor, Auburn University
Meet Speaker: Eric Wetzel

Eric M. Wetzel, Ph.D., is an Associate Professor at Auburn University's McWhorter School of Building Science. He is the recipient of multiple teaching and service awards from academia and industry, including the 2020 Associated General Contractors (AGC) of Alabama 40 Under 40 and the 2019 Auburn University Alumni Undergraduate Teaching Excellence Award.
Eric serves on the American Council for Construction Education Standards Committee and is an active member of the Associated Schools of Construction. His primary research interest is in emergent construction technologies, specifically autonomous robotics.
He holds a Ph.D. from the Myers Lawson School of Construction at Virginia Tech. Outside of the university, Eric has over 12 years of experience as a construction consultant, specializing in project controls for the water and wastewater industry.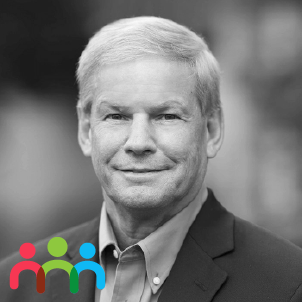 CEO, Caddell Construction Company
Meet Speaker: Eddie Stewart
Eddie is currently in his 44th year of a varied construction career spanning a wide range of domestic and international markets. He obtained his BS in Building Construction from the Georgia Institute of Technology and later completed the Executive Program at the Darden School of Business, University of Virginia. His diverse project background includes embassies, correctional facilities, courthouses, barracks, military family housing, airports, power plants, research and development complexes, hospitals, and other commercial and industrial initiatives.
As a member of the original founding team at Caddell, Mr. Stewart held various positions of increasing responsibilities, including Vice President of Estimating and Purchasing, Executive Vice President, Chief Operating Officer, President, and currently Chairman/Chief Executive Officer.
Eddie is very active in the Associated General Contractors of America, at both the state and national levels. He was president of AGC of America in 2018, past president of the Alabama AGC, and serves on the State Board of Directors. At the national level, Mr. Stewart is active on numerous committees and task forces and has served as Chairman of the NAVFAC Committee, Chairman of the Federal & Heavy Division, Co-Chair of the AGC of America Political Action Committee, and multiple terms on the National Executive Board. He is also a Life Governor on the Board of Governors and a member of the Consulting Constructors Council.
A native of Atlanta, Georgia, and longtime resident of Montgomery, Alabama, he and his wife Robin have raised five children and are enjoying their 12 grandchildren.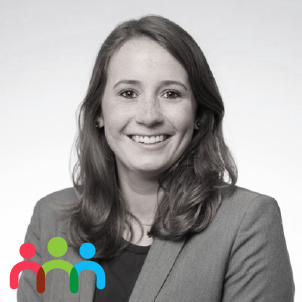 Partner, Bradley Arant Boult Cummings LLP
Meet Speaker: Carly Miller
Carly Miller is a construction attorney representing clients throughout the construction industry, with a focus on litigation and arbitration. In her practice, Carly represents owners, EPC contractors, general contractors, and subcontractors on all types of projects, large and small, public and private, international and domestic. She helps her clients identify, mitigate and resolve the many risks faced on their construction projects from start to finish, including everything from delay and disruption to differing site conditions to project financing issues. Carly helps her clients navigate these risks before the contract is signed, during project performance, and all the way through contract closeout and, when necessary, dispute resolution. Specifically, she frequently advises clients regarding general project administration, change order negotiation, claim preparation and defense, and the drafting of project correspondence. If a dispute arises and the parties are unable to resolve their issues, she then represents her clients in dispute resolution, whether it be state or federal litigation, domestic or international arbitration, or mediation.
She has advised clients with regard to construction projects of every type and size, from large-scale, billion-dollar international projects to small, local projects and everything in between. She has experience in a wide variety of construction disputes, across the United States and abroad, including Chile, Mexico, Panama, and Puerto Rico. She has litigated or arbitrated disputes all over the state of Alabama and throughout the country, including in Arizona, California, Florida, Georgia, Illinois, New Mexico, New York, Oklahoma, South Carolina, Tennessee, Texas, and Wyoming. Her dispute resolution experience includes arbitrations under the rules of the American Arbitration Association (AAA), the International Chamber of Commerce (ICC), and the International Centre for Dispute Resolution (ICDR). Carly also has represented clients in state and federal court and before various governmental boards, including the Civilian Board of Contract Appeals.
In addition, Carly represents clients in the healthcare, insurance, transportation, industrial and residential industries in state and federal litigation and arbitration. She also has federal jury trial experience involving civil rights violations of incarcerated individuals on a pro bono basis.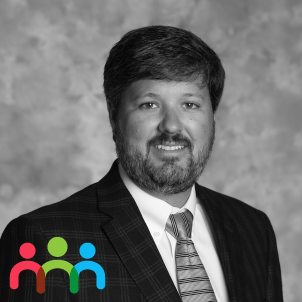 Vice President of VDC, Innovation, and Operational Technology, Brasfield & Gorrie, L.L.C.
Meet Speaker: Russ Gibbs
As the Vice President of VDC, Innovation, and Operational Technology, Russ oversees Brasfield & Gorrie's Virtual Design + Construction and Innovation Departments, serving as a thought leader and mentor while managing the use of our innovation- and construction-related technologies. He's naturally curious, and he collects and shares forward-thinking ideas from across the company for the benefit of the entire workforce. Russ also works with personnel at all levels to understand their daily needs and develop creative solutions to streamline those day-to-day processes, often introducing inventive methods that become standard practice.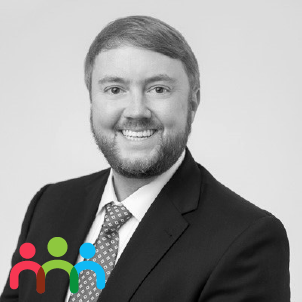 Associate, Bradley Arant Boult Cummings LLP
Meet Speaker: Alex Thrasher
Alex Thrasher is a litigator in the Construction Practice Group where he represents clients in complex construction-related matters. He is adept at managing cases throughout all phases of litigation to advance his clients' interests and has tried numerous cases through final verdict or award. His experience includes cases before arbitration panels and state and federal courts in jurisdictions across the country including Alabama, Mississippi, Missouri, New Mexico, New York, North Dakota, and Texas.
Before practicing law, Alex was a project manager for an industrial contractor. He worked on projects in the power generation, water and wastewater, oil and gas, and pulp and paper industries throughout the Southeast.
Alex's business background gives him a real-world viewpoint on the issues faced by clients and how to achieve the most successful outcomes. He routinely litigates disputes involving construction defects, project delays, differing site conditions, change orders and additional work, contract termination, lien and bond claims, and insurance coverage issues. His experience is broad and includes claims arising from healthcare, power generation, the State Department of Transportation, the federal government, and commercial development projects around the country.
Alex also advises clients on a range of other legal matters, including corporate structuring and management, strategic business and project planning, asset purchases, contract drafting, negotiation, and administration.
Alex graduated (magna cum laude) from the Cumberland School of Law at Samford University, where he was the recipient of the Daniel Austin Brewer Professionalism Award and an editor of the Cumberland Law Review. He earned a B.A. in International and Area Studies from Washington University in St. Louis.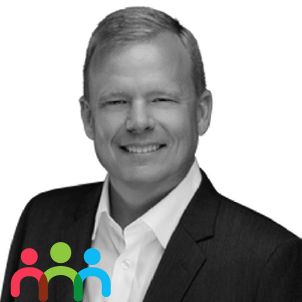 President, Dunn University
Meet Speaker: Chris Stricklin
Chris "Elroy" Stricklin, president of Dunn University, is an award-winning leadership author, a highly sought after motivational keynote speaker. He served as a Combat-Proven Senior Military leader for 23 years, where he reached CEO-Level and was in charge of leading 7,000 employees in a $7B worldwide organization.
A combat-decorated Fighter Pilot, Chris is also a Certified Manager with degrees in Economics, Financial Planning, Management, Real Estate, Strategic Studies and Operational Art and Science. He authored a negotiation primer subsequently published and adopted by the Air Force Pentagon new action officer orientation. He and his wife, Terri, have 4 children.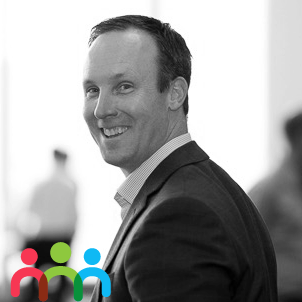 Sr. Operations Lead, Chick-fil-A Inc.
Meet Speaker: Ryan Magnon
Ryan Magnon is a recognized leader in the service industry with expertise in service excellence, hospitality operations, and leadership best practices. He currently serves in the role of Sr. Operations Lead, Field Operations for Chick-fil-A Corporate. Ryan's primary responsibilities include partnering with Chick-fil-A Restaurant Franchisee Owner/Operators across the company to help them develop effective operational strategies to grow sales, improve the customer experience and realize Chick-fil-A's vision of becoming the "World's Most Caring Company."
Ryan has enjoyed a successful career, beginning with his service as a Quality Improvement Officer in the U.S. Air Force after selection to US Air Force Flight School.
Prior to Chick-fil-A, Ryan served as Vice President of Quality for a new luxury hotel brand, Capella Hotels and Resorts, joining forces with Horst Schulze, the former creator of The Ritz-Carlton Hotel Company to create a new standard of excellence in the hotel industry.
Ryan's first job in high school and college was as an Atlanta Braves Batboy from 1989-1996 where he personally served Major League Baseball players. Ryan graduated from Georgia Tech with a Bachelor of Science Degree in Business. He has spoken on the topic of service excellence, leadership, and quality management for organizations around the world.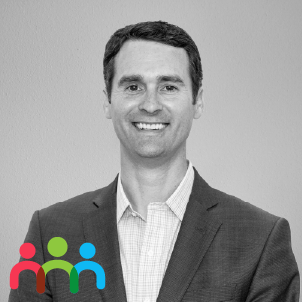 Vice President of Talent and Culture, Interior Elements
Meet Speaker: Tyler Peterson
Dr. Tyler Peterson has a passion for creating high-performing, effective leadership teams that create positive results. Tyler regularly consults and facilitates programs with both public and private agencies addressing issues of culture and leadership development. He is currently the Vice President of Talent and Culture at Interior Elements – a commercial furniture and design company -, after spending 21 years in higher education. Tyler leads by example and has created a culture of trust and innovation with employees who are highly engaged.
During his time at the University of Alabama at Birmingham, he led record-breaking enrollment growth while also serving as President of the Southern Association for College Admissions Counseling where he led a 2,000-member organization in 9 states and the Caribbean. In 2017, he was recognized by the Birmingham Business Journal as one of the top 40 under 40 professionals in Birmingham.
With a bachelor's degree in Marketing from Auburn University and an M.B.A from Troy University, he also serves as an adjunct professor for UAB's Collat School of Business. He recently completed his doctorate from The University of Southern California in Organizational Change and Leadership with a dissertation focused on employee engagement. He and his wife Betsey, and their three daughters make their home in Birmingham, Alabama.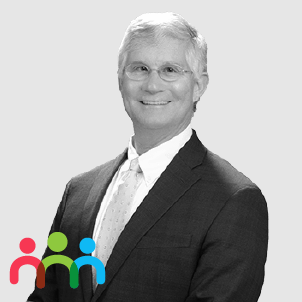 Managing Lawyer, Hand Arendall Harrison Sale LLC
Meet Speaker: Buzzy Riis
Buzzy Riis serves at the Managing Lawyer for the Mobile-headquartered firm Hand Arendall Harrison Sale LLC. He is a lifetime resident of Mobile, Alabama, graduating from Washington & Lee University, B.A., cum laude, 1982, and receiving his law degree from the University of Alabama School of Law, J.D., 1985. He has been with the firm since 1991, and is a member of the Litigation Section of the law firm actively involved in the following Practice Groups: Personal Injury & Insurance; Construction; Employment and Labor, Worker's Compensation, and Cybersecurity.
Buzzy practices in the field of general civil litigation with a concentration in personal injury, trucking defense and construction defense litigation. Buzzy has tried more than 50 jury trials. He also has more than 30 years experience in OSHA disputes on behalf of contractors, healthcare providers, shipyards, stevedores and manufacturing facilities in contesting citations from the Occupational Safety & Health Commission. Buzzy has tried cases both before juries and judges in Mobile County, Baldwin County, Montgomery County, Choctaw County, Escambia County and Conecuh County, Alabama. He has also tried cases in the federal courts for the Southern District of Alabama and has argued appeals before the Eleventh Circuit Court of Appeals.
Buzzy has been active in the pro bono lawyer program in the City of Mobile throughout his practice. He was recognized as the 2003 recipient of the Ben Kilborn Volunteer Lawyer of the Year.
While in law school, Buzzy served on the Editorial Board of the Alabama Law Review. He is currently a member of the Mobile Bar Association, the Alabama Bar Association, the American Bar Association, the Alabama Self-Insurers Association, the Association of Defense Trial Attorneys (Executive Council), and TIDA. He was inducted into the Paul Brock Inn of Court in 1999. He serves on the Associate Board of Directors of the Mobile AGC (Associated General Contractors) and he is a Past-President of the Associate Board of the Mobile and state AGC.
Buzzy and his wife, Nicole, are members of Government Street Presbyterian Church. He has two children: a son, Burruss, and a daughter, Mickey. His son, Burruss, graduated from the University of Southern Miss and law school at the University of Alabama School of Law. Mickey attended Auburn University and now works in Opelika, Alabama. Buzzy also has two stepdaughters, Mollie and Callie. Mollie is a graduate of the University of Alabama and Callie graduated from Mississippi State and is now at the University of Alabama School of Law.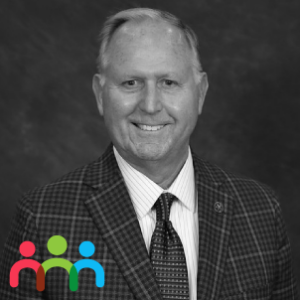 President, Sierra Pacific West Inc.
Meet Speaker: Tom Brown
Mr. Thomas L. Brown has been associated with the construction industry since 1972. In 1989 Mr. Brown and his wife Sandy established Sierra Pacific West, Inc., a general engineering contractor based in San Diego, California. Sierra Pacific West, Inc. has completed a variety of commercial, industrial, roadways, schools, memorials, community parks and hospitality facilities. Additionally (SPW) is heavily engaged with military projects. Prior to establishing Sierra Pacific West, Inc., Mr. Brown attended the University of California (USC). Mr. Brown is a veteran of foreign wars and served in the United States Army Intel Group, 79th Combat Engineers and was attached to the 10th SFG in Europe.
Mr. Brown is an active member of the Associated General Contractors of America.  He is a Past-President of the San Diego Chapter, National Board of Directors of AGC of America, National Political Action Committee, and Chairman of the Board for the San Diego Apprenticeship and Training Trust. In addition, he is a member of the Consulting Constructors Council of America (CCC), past chair of the Highway Division, Open Shop Committee, and Work Zone Safety Committee. Mr. Brown is currently the Chair for AGC Charities and has been active since its inception.
Community service and involvement are extremely important to Mr. Brown as he has served as President of the San Diego Family Justice Center Foundation, a non-profit organization established to combat domestic violence. Brown was also instrumental in the development and organization of Camp Hope, which serves as a refuge and place of healing for the children of families torn by domestic abuse.
Mr. Brown was an appointee to the California State Contractors Board under Governor Wilson and a brief period under Gray Davis. Other community participation efforts include serving on of the board of directors for the San Diego International Sport Council, North County Trade Tech, and San Diego Women in Construction. He is also an active member in the San Diego County Sheriff and is a past member of American Society of Professional Estimators (ASPE), Construction Specification Institute (CSI), Building Industry Association (BIA), and Lincoln Club of San Diego.
As a result of his many charitable contributions and community support, Mr. Brown has been the recipient of numerous awards such as "Boy Scout of the Year", named as "Patron of Youth" YMCA, and "Just Say No to Drugs." Brown was also named as one of San Diego's 50 most influential people.  More notable awards have included: (SIR) Skill Integrity Responsibility received from the Associated General Contractors along with being recognized as Contractor of the year three times as listed by Engineering News and Records top 600.
Tom and his wife Sandy have been married for 52 years and have two children Christopher and Nicholas. Christopher works for Sierra Pacific West, Inc. and holds a position of Executive Vice President. Christopher is married to Lauryn, and they have two children Hawk eight years and his brother Wyatt five years.  Nicholas is a Battalion Chief with the State of California. He currently overseas all flight operations for CALFIRE in southern California.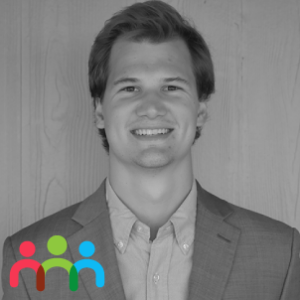 Vice President of Auburn University's AGC Student Chapter
Meet Speaker: Richard Conway
Richard Conway is a senior at Auburn University and the Vice President of Auburn's AGC Student Chapter. Richard is also this year's CLC Scholarship winner, a fund to support students from across the nation.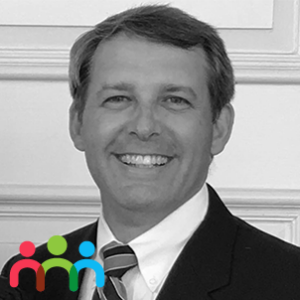 Principal, Smith Seckman Reid, Inc.
Meet Speaker: Skip Powe
Skip is Principal for Smith Seckman Reid's (SSR) expansion into Alabama and Arkansas and is based out of Auburn. He has 30 years of experience in the construction and contract administration industry.  He retired from the Alabama Department of Transportation as the State Construction Engineer in October 2020, where he had oversight for all federal-aid and state-funded construction projects. He served in a variety of roles in the 4th Division, 5th Division, and Construction Bureau during his career and was the Construction Subject Matter Expert for the development of ALDOT's Construction and Materials Management System (CAMMS).
Skip is a member of the American Society of Highway Engineers (ASHE) and represents SSR as an Associate Member of AGC Alabama, the Alabama Road Builders Association, the Alabama Asphalt Pavement Association, and the Association of County Engineers of Alabama. He serves these industry associations as one of Work Zone Safety spokesmen. In addition, Skip currently serves on the Integrated Construction Technologies (ICT) Technical Subcommittee for AASHTO's Committee on Construction (COC). He has been involved with the COC since 2011 including various chairman and leadership roles. With his experience leading the way nationally with the implementation of e-Ticketing, he currently serves as a Subject Matter Expert (SME) for FHWA's EDC-6 e-Ticketing Implementation Team in addition to the several e-Ticketing research work groups.
Skip completed his Bachelor of Civil Engineering from Auburn University in 1993 and is a Licensed Professional Engineer in Alabama and Arkansas. He has three daughters – Erin, Laurel, and Josie. Off the clock, Skip is a college baseball umpire and high school football referee and loves running and deep-sea fishing.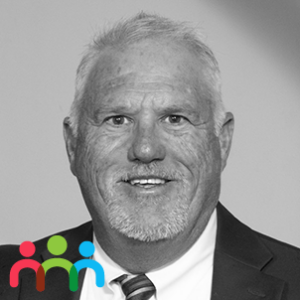 Senior Account Manager, Vulcan Materials Company
Meet Speaker: Morris King
Morris King is a Senior Account Manager for Vulcan Materials Company. Although he has been in the construction industry for 38 years, the last 25 years have been with selling aggregates for Vulcan along the Southern Gulf Coast.
Morris is very active in the Associated General Contractors of America at local and state levels. He was Associate President of the Mobile Alabama Section 2014-2015 and 2020-2021. He serves on multiple committees and represents his area on local and state boards. In 2020, He was awarded Alabama Associate of the year and Mobile Alabama Section Safety Leader of the year. In addition to his past service, Morris will serve as Alabama AGC Associate President for 2023.
In addition to his duties at Vulcan and AGC, Morris serves the community volunteering with his therapy dog, Millie at USA Hospital in Mobile Alabama. He is the author of Millie and Mo Dream Big, a children's book which encourages children to chase their dreams and that anything is possible. Morris and his dog Millie bring awareness to work zone safety on local and national levels.  Millie is the official Work Zone Safety mascot for the Alabama AGC.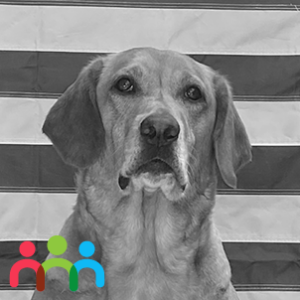 Meet Speaker: Millie King
Millie is the Little Dog with a Big Heart. Whether it is working in the field, the hospital or hanging out with family and friends her heart is BIG!  Millie is the primary character and inspiration of the children's book Millie and Mo Dream Big which encourages children to chase their dreams and that anything is possible.
Certified United Kennel Club Hunting Retriever Champion
Certified American Kennel Club Senior Hunter and Canine Good Citizen
Certified Complex Therapy Dog -works in the Surgical Trauma Intensive Care Unit at USA Health Hospital, Mobile, Alabama. Level 1 Trauma Center  
Certified Critical Response Therapy Team Dog able to assist first responders and victims of natural or manmade disasters with stress relief and coping with loss.
Hospice Retreat Dog– Works at SAAD Hospice Retreat Inpatient Facility in Mobile Alabama. Comforts Patients, Staff and Family members.
Reading Education Assistance Dog   R.E.A.D programs help improve literacy skills for children through the assistance of therapy dogs. The dogs help bolster a child's self-confidence, which reduces their anxiety about reading aloud or being judged if they make a mistake.
Featured The American Public Power Association in the Public Power Daily for visiting powerline crews in Huntsville Alabama!
Her inspirational story of work and achievements was featured in the February 2021 issue of Hunting Retriever Magazine
Featured on the cover of Associated General Contractors of Alabama Build South Magazine Summer 2021 issue.  2020 Associate Member of the Year ALABAMA AGC.
Featured on the cover of Associated General Contractors of America Constructor Magazine November, 2021issue.
In November 2021 Millie made her acting debut dressed as a college referee and appeared in a football themed Work Zone Safety PSA filmed at the University of South Alabama.
Official Work Zone Safety Dog for the Associated General Contractors of America.  Safety Posters are often overlooked and seldom talked about on job sites, in plants and around offices. Millie donned a hard hat, safety vest and fall protection gear posing for pictures while appearing to be the operator of heavy equipment. Slogans were added to the pictures and a safety campaign was launched. Millie's image appeared on 16 Billboards statewide across Alabama in support of Highway Workers Safety.
Millie's appearance at news conferences, on posters and in videos brings an element of surprise creating conversations about injury prevention and lifesaving behaviors.